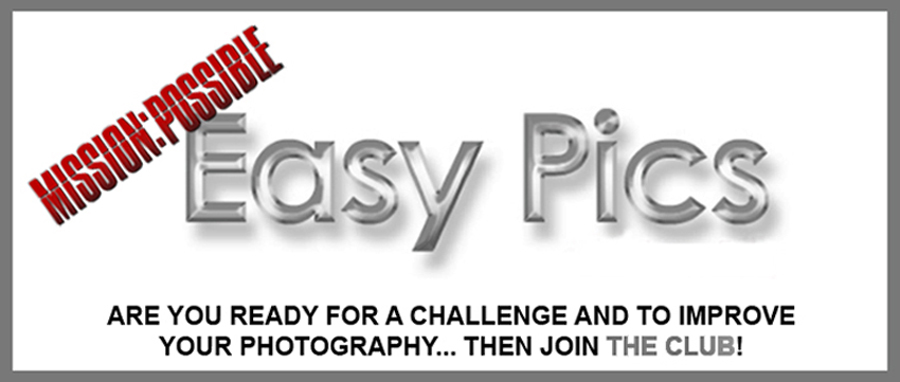 Easy Pics is a division of the Aussie Elite Group offering a unique, fun and affordable way to gain practical experience, with simplest learning methods. Run by a top level former Sydney professional, we give you various short workshops, tutorials and support in a fun group environment.
OUR UNIQUE SYSTEMS WILL REDUCE YOUR LEARNING TIME BY YEARS!

INSPIRE – the beginner session $99
MUDGEE   SAT 11th May 2019 (9am-1pm) 
The same leading celebrity and top media photographer of over 2 decades and after tutoring 2000+ students, will guide you to new insights, creative techniques and use of your camera in a 4hr session.
Visual presentation and morning tea is included.
You're welcome to bring an SLR, compact camera, or even mobile phone to this fun day out which will get your creative juices flowing to leave you more creative, inspired, and confident. Technical camera questions will be welcomed for those with a new toy to play with.
BOOKINGS ESSENTIAL HERE – $99

STUDIO PORTRAIT / MODEL MASTER CLASS – $99
MUDGEE   Coming in Spring 2019 (4.30-6.30pm) 
Ever wanted to try studio photography with models or for portraits?
We're holding a 2hr Master Class run by a top Pro people specialist who's worked with countless celebrities and models. Its perfect to learn about and try different studio lighting, portraits or working with models.
DATE: FRI 16th NOV (4.30-6.30pm) on farm north of Mudgee. Contact if keen!

PRIVATE TUITION –  $70-$100 per hour
Perfect for any creative looking for a mentor or to gain income from their craft. This one to one attention is guaranteed to accelerate you though the learning process, and gives you a flexible learning environment specific to your needs.

FULL DAY CREATIVE –  Only $199  (plus free gifts and shoot at Mudgee Museum)
MUDGEE   SAT 20th JULY 2019 (9.30am-4.30pm)  
WORKSHOP INFO

Here's your chance for a fun, creative, adventurous day out with a genuine top former Sydney photographer. Dean's worked full time for Australia's biggest media publications, is well travelled, has worked with a countless number of celebrities, and experienced every type of photography over a 20+ years full time professional career.
After teaching 2000+ inspired students in regular workshops, all while running a professional commercial photography studio, we now give you the chance to learn the tricks with our proven easy learning methods.
For general photography and getting your camera off AUTO mode, to turn Pro, scrap booking, travel, art or simply to get more creative, this is a workshop not to be missed.
Beginners learning to use manual controls, or intermediates looking to get creative with stronger lighting, composition or creative effects… this 1 day spent with us will make a BIG difference to the way you view our beautiful world in the future.
Your day: 9.30am – 4.30pm Lunch and refreshments included & basic course notes supplied.
We start with you learning your DSLR camera controls and other essentials for creativity via a relaxed indoor visual screen presentation. Composition, lighting and other elements are also discussed before we move to the practical session after lunch where it all comes together and you become the photographer.
You get the creative opportunity to shoot with a female model, buildings, scenery and more in your own town.
For new students, a camera pouch gift from LOWEPRO is also yours to keep.
This relaxed and enjoyable day will get all your questions answered, be fun trying new things and leave you with new creative confidence. Numbers are limited to 10 people max, so book early!
Amazing affordable value discounted to just $199  while others charge $400+ for similar.
PAY HERE OR CONTACT US TO BOOK IN
Please Note No refunds are possible within the last 10 days in lead up to any workshop (extreme circumstances may be taken into consideration). This is due to minimum numbers required to confirm an event and cover the many additional country expenses. If at any stage a session is cancelled, full refunds will be issued back.
INTERESTED IN YOUR TOWN?  Contact us to arrange
GRIFFITH, MUDGEE, GOULBURN, PARKES, DUBBO, YOUNG, COOTAMUNDRA, COBAR, MUSWELLBROOK/SCONE, WAGGA WAGGA… and more available. 

A LITTLE MEDIA
Thanks to various regional media publications for support.